We are informing you that mi.hate2wait service center appointment website has been shifted to Mi Service Manager page.
hate2wait.io is a website that offers services for managing customers of any company.
Now if you visit https://mi.hate2wait.io then nothing will open and you will get an error message in your web browser. Because the services provided on this page are no longer available.
Xiaomi may have ended support agreement because they realise that Mi can save some money by launching its own portal inspite of paying third party service provider.
In the past, Xiaomi was working together with hate2wait.io for managing its customers online.
It was providing facility to book appointment for Xiaomi Redmi and Poco users. But now in year 2022 Mi bond with hate2wait has been ended.
Now Xiaomi has launched its own portal for online booking of service center appointment. This portal is available on Mi Official website.
Previously we added detailed guide on Mi service center Appointment booking with mi.hate2wait.io and now we have provided complete tutorial on how to book mi service center appointment on Mi Service Manager.
Some glimpse of mi.hate2wait.io are as follows: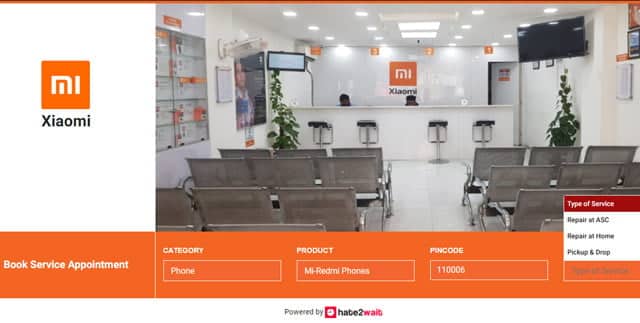 Mi Hate2Wait important links