If you find a yellow spot on your Xiaomi phone screen then you might be confused that about it as you may be thinking it is a software or hardware fault.
Some Xiaomi or Redmi smartphone suddenly develops yellow color on the screen. If you have a Mi Redmi mobile with you and you are facing yellow screen issue on your mobile then you have come at the right place.
Many times yellow screen automatically turns into yellow color. Mi mobile screen starts turning in yellow color partially and after some time or next day it become normal.
In this post, we have discussed how to fix Yellow spot on Xiaomi Mi phone screen.
Why Mi phone screen turns yellow
Xiaomi phone screen turns yellow due to overheating. Yellow screen is nothing but a sign of poor manufacturing process and screen quality.
When the display becomes heated up, a copper component causes the yellow spots on the screen. Due to the high voltage, a copper bar heats up, leaving your smartphone with a delightful yellow stain.
Mi is not the first device to experience this problem, yellow spots has been reported on many phones, including one of the Apple models has already faced the yellow spot issue.
This problem occurs as a result of a poor manufacturing procedure because the LCD matrix touch sensor, protective glass, display, and polarizer are all glued together with adhesive on the front panel.
When the device's special adhesive is improperly applied, it becomes reheated by the heat the phone produces during normal use and interacts with the display, causing the pixels to burn or behave abnormally.
How to prevent yellow screen issue
As we have already informed that yellow spot in Xiaomi devices comes due to excessive heating up of the screen. You can avoid the yellow spots to display on your mobile screen by following the given below steps:
Maintain the device temperature
If you want yellow spots not to appear on your Xiaomi mobile screen anymore then you have be cautious about the temperature of your smartphone.
There are many reasons when your smartphone starts heating up. Some of the common situations in which any smartphone starts heating are follows:
High end gaming
Games with high graphics uses more resources and battery power and causes your smartphone to heat up. Most of the games continuously uses full CPU, GPU, RAM and internet of your smartphone which put excessive load on your mobile.
Due to which smartphone starts heating up. Many time we notice that smartphone generate more heat while doing heavy tasks on the smartphones.
Heavy tasks on phone for long time
If you do heavy tasks for long time with you smartphone then smartphone struggles in cooling and maintaining the best performance.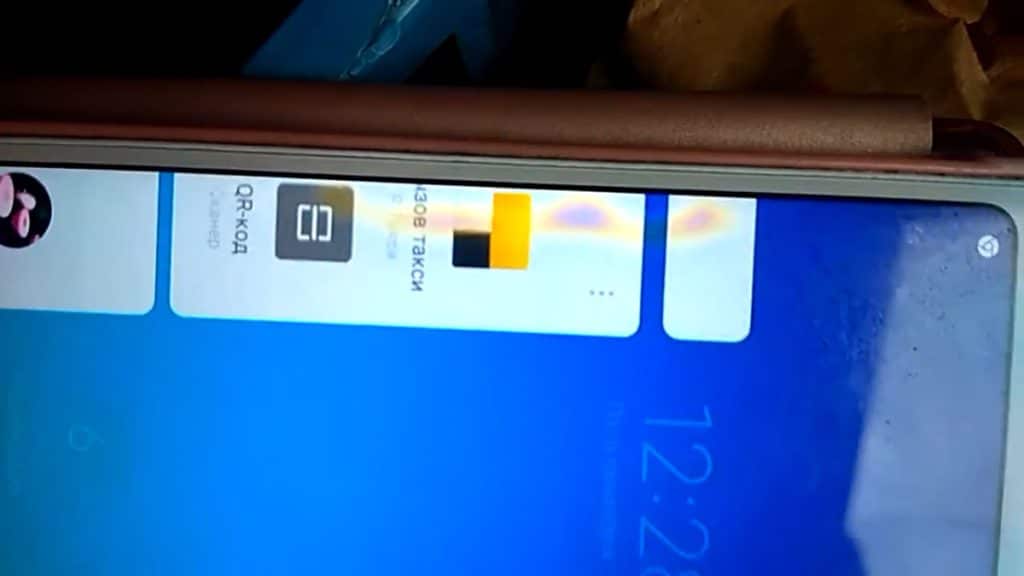 So if your smartphone frequently develop yellow spots on the screen then you should start giving rest or break to your smartphone while doing heavy tasks.
Some of the example of heavy tasks are as follows:
Multitasking with heavy apps
Playing heavy games at High graphics
Playing games for long time
Video editing
Video recording in highest resolution
Video recording for a long time
Doing photography for long time
Using app which consume more resources
Using mobile phone in full brightness
If you use your smartphone in full brightness for long time then your mobile screen may heat up. And due to excessive heat it may start developing yellow spots on some parts of the display.
If you watch a movie, surf internet, watch shorts on apps in full brightness mode for a long time then it may heat your device.
So it is a good idea to give a break to your smartphone after every hour.
Avoid using smartphone in sunlight
Sunlight is the largest source of energy on the earth as it has tremendous amount of energy in the form of heat and light.
So if you use your smartphone in sunlight then it may heat-up quickly as compared to using the mobile in favorable conditions.
How to fix yellow spot on Xiaomi phone
If yellow spots has already developed on your Xiaomi mobile then you have to give some rest to your smartphone.
If yellow spots doesn't disappear after sometime then you should switched off your smartphone till they disappear.
They may take long time if the temperature around the phone is higher even when the phone is switched off.
If you want yellow spots to disappear in quickly then you can place your phone in the refrigerator. But make sure you put your smartphone in a isolated box or inside a polythene to avoid the moisture to enter your smartphone.
As the moisture can permanently damage your smartphone.
Fix yellowish screen in Mi phone
If your Xiaomi or Redmi phone is not developing yellow spots but it looks slightly yellow in color then this is not an issue. You can easily control the color of your display between warn to cool in system settings. You can follow the given below procedure:
Go to system settings.
Tap on the Display option.
Tap on the contrast and color option.
Select the cool mode.
Also disable the reading mode.
Your Mi phone screen color will turn to light blue or white.
Visit the Mi authorized service center
If your Xiaomi product is under Warranty ans starts developing yellow spots frequently then you can visit to nearby Mi authorized service center.
Make sure to make a video and capture some shorts of your phone with another mobile while yellow spots appear on it.
Now go to the service center with your phone and invoice or warranty card. Now ask them to fix the issue or replace the parts to fix it permanently.